The vineyards

Situated over an area of 7 hectares (17.3 acres), the vineyards of the "Cave du Cep" are located mainly in the village of Cortaillod, widely known for its slopes that plunge into lake Neuchâtel.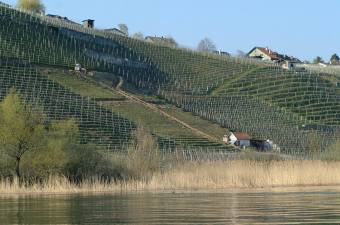 Easy access from Petit-Cortaillod along the lake and our vineyards, this trail is appreciated by all and makes it possible to discover a still wild portion of banks of the lake.
Continue the discovery...